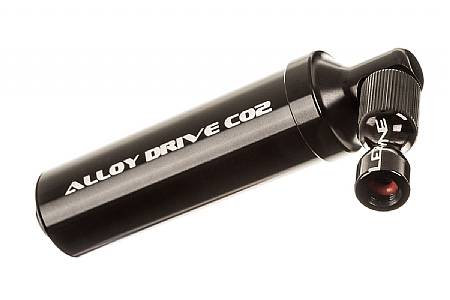 Cycling Enthusiast
Redding CA
Cycling Enthusiast
Redding, CA
Cycling Enthusiast
Mesa, AZ
10 of 10 customers found this review helpful.
Very nice inflator - Highly recommended!!
Honestly, At first I was a bit hesitant about the perceived weight, it just looked heavy to me but I really liked the features and I have found Lezyne quality to be top notch in the past, so I took a chance. After receiving it & quick review I was not disappointed in the Quality or build - very nice and cleanly produced, perfect threads, anodizing is ink black. As for weight, not as bad as I expected at all, far lighter than it looks, and is actually lighter than the cartridge it uses.
Head30grams, Cartridge cover20 grams and a 16 gram threaded CO2 cartridge60grams, the cover allows you to keep one cartridge inside with the cover threaded closed - will not puncture the cartridge (you have to thread the cartridge to the head to puncture).
As far as function, I especially like the fact that the head is threaded to mate to a Presta valve, no more trying to press it on a deflated tube while trying to put sufficient pressure on the inflation mechanism to get the gas to flow (half of it leaking past the valve while it freezes your thumb & finger tips off). You can thread this head tightly to the valve (no leaks) and easily depress the inflator to get that gas going, let off and it stays threaded on the valve - no fiddling!
Very nice device - Highly recommended!!
Thank you for your feedback.