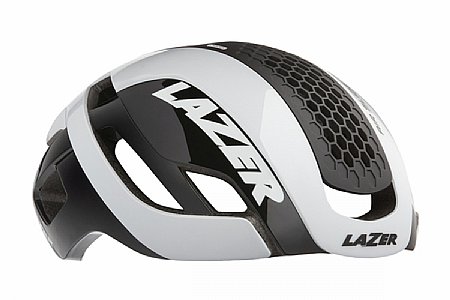 Review for Lazer Bullet MIPS Helmet
14 of 14 customers found this review helpful.
Light, ridiculously comfortable, noticeably fast, and ultra-pro looking
I did a ton of research on this helmet before purchase. Absolutely love this helmet.
I bought this to be a second helmet, more aero, occasional use, and it has quickly become my number 1 favorite.
I read everything I could find first. From obvious competitor industry-backed biased online ratings, to somewhat less so European reviews, and even publications here in the US that have done some great write-ups on it recently.
In every case, I have found the helmet FAR better than some of the obviously biased industry competitor reviews have said. It is FAR lighter than claimed, and sits so comfortably you don't notice it anyways. And I am a major weight weenie, and a climber, so I was a bit cautious of the heat and the weight.
In addition to the Lotto-Soudal UCI Pro-Team using this through the 2017 race year and Lotto NL Jumbo this year, its got a pro pedigree like few others.
The helmet fits comfortable for just about any head, although I wear a standard medium size, and I definitely wouldn't want it any smaller. Just something to be aware of.
The MIPS system is great, and actually helps cradle the head noticeably better than without and adds to the comfort.
I also use a Lazer Z1 for Cyclocross and love it, but have never gotten as good of a fit as with the Bullet. I planned on my Z1 being my hot summer climbing helmet but the airflow is so good with the open vent that this actually moves sweat away from my eyes and head better than my Lazer Z1, and thats with the Lazer Aquapads too.
It gets a ton of looks when Im out riding and training, a lot of compliments, and feels as good as it looks. Absolutely love it.
Switching out the slider on the front is tricky, so not recommended to do more than once or twice, but you do have that option, vented or non for more aero.
One last plug for Bike Tires Direct here too.
I had the option to pick this up with a n industry sponsorship deal from overseas, and with tax, VAT, shipping, etc, and everything else thrown in, and having searched everywhere online, NOWHERE had a better price, better service, or better communication than BTD.
Thank you for your feedback.