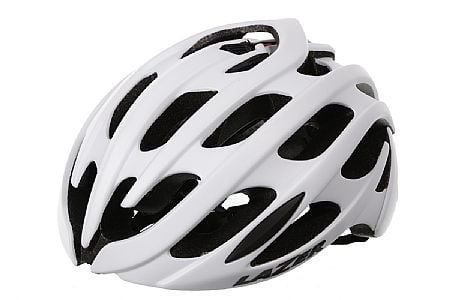 Great helmet!
I ride a recumbent trike, and this is the most comfortable and adjustable helmet I've ever owned. I've had a few, since I'm in my 60's and have ridden all sorts of bikes over the years. This covers a wide range of sizes with its ingenious one-hand adjustment knob. That comes in handy for me on hot days, since I wear a cap underneath the helmet with a long brim to shade my face. Then when I don't need the cap I just adjust it down more snugly. I would definitely buy another.
Thank you for your feedback.
Cycling Enthusiast
California central coast
5 of 5 customers found this review helpful.
Best Fit
I bought this helmet to replace a Giro Atmos that I've been using for years. I love how easy it adjusts and stays snug without ever being too tight. Also very easy to make micro adjusts on the fly with one hand. Currently this helmet is my all time favorite and used a number of more expensive helmets from top brands.
Thank you for your feedback.