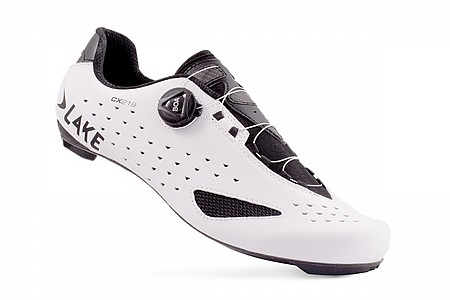 User submitted reviews
Review by Anonymous

Great shoes, light and comfortable

Im still wearing them in so far but they are comfortable and very light in comparison to my previous pair.

Thank you for your feedback.
Review by NJ452

Great value

Lake shoes have the most comfortable upper that I�ve ever had. It�s good to go out of the box and I did 80 miles on the first ride. The carbon sole is as expected and is stiff. The single BOA is sufficient but if you are a power rider, you may want to opt for the dual BOA.

Thank you for your feedback.