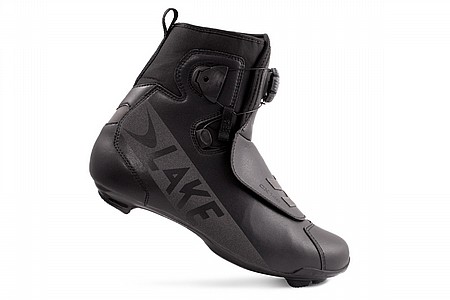 Cycling Enthusiast
Portland
1 of 1 customers found this review helpful.
They Just Work
Far from my favorite looking winter shoe, these things just flat out work. They are a lot less clunky than they look , and they pedal great. Warm and dry. Only complaint would be the closure is a bit awkard and hard to get in and out of, but once you are in no worries.
Thank you for your feedback.
Cycling Enthusiast
Olympia
Comfortable, warm and dry and are actually wide.
These don't leak up the bottom like shoe covers and make winter riding simpler. My socks stay completely dry over a 50 mile ride. Foot bed works well for my low arch 3E size 12 in nikes into a 46 here. These work well and seem built well to last many years.
Thank you for your feedback.