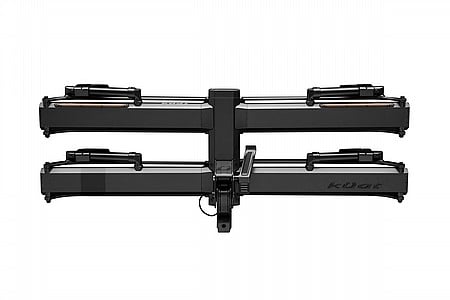 Cycling Enthusiast
Maryland
3 of 3 customers found this review helpful.
The best rack available- not inexpensive though, with a lifetime warranty and awesome customer service it is worth every bit
Big improvement of past iterations of the NV and BikeTiresDirect processed the order super efficiently!
Installation of tray arms onto the I-beam is far easier
Staggered trays make fitting two bikes facing in opposite directions easier (bikes can also face in the same direction)
Wheel arms are a much better design (well built and easy to adjust size with no tools) than old front arm and rear strap
LEDs on the back trays and included wiring harness to work with braking/signaling are a nice addition
"Security lock" is improved though I still never leave bikes unattended when parked
Thank you for your feedback.