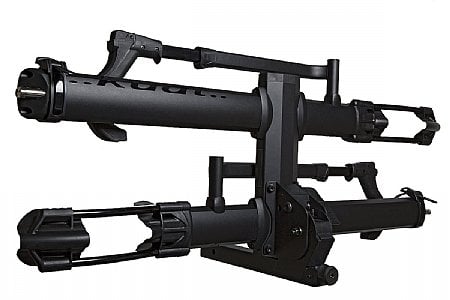 Cycling Enthusiast
Boulder
Perfect for my variety of bikes on my Tesla Model Y
The NV Base 2.0 is the perfect bike rack for us. We have gravel bikes, mountain bikes, road bikes, and 40 lb e-bikes. We got the 2" version for our Tesla Model Y.
The first thing you notice about this rack is how solid and durable it is. Of course, matte black is awesome - but everything about this rack is well built and sturdy. We are confident our bikes will be safe for transport on this rack. It's easy to remove and install.
I even put a ceramic coating on the rack before using it so that it would be easy to clean and to protect the paint and plastic. This is also a great product to order from BTD to get free shipping!
Thank you for your feedback.
Cycling Enthusiast
Fort Wayne, IN
Cycling Enthusiast
Portland, Or.
Cycling Enthusiast
Portland, OR
1 of 1 customers found this review helpful.
Excellent bike rack!
We purchased this rack for our fenderless ebikes and have been extremely satisfied. We are in our sixties and are able to mount our 48 pound ebikes on the rack in less than two minutes. The bikes are secure and we have no worries when transporting them. The rack itself can be attached to our Subaru Outback within seconds and folds down even with the bikes attached so that the rear hatch can be opened. Couldnt be happier with this purchase and would recommend it to everyone.
Thank you for your feedback.