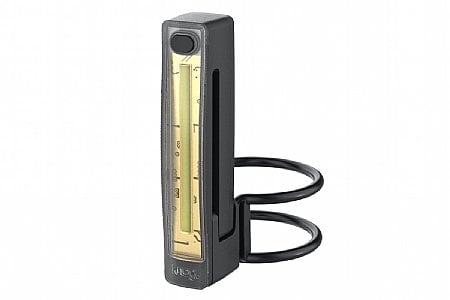 Cycling Enthusiast
maryland
Cycling Enthusiast
Vancouver, BC
Neat, unobtrusive and surprisingly bright for a small light
I love the way this fits seamlessly onto the front of my aerobars, almost blending in with them. It's brighter than I imagined, and can certainly help you to get seen by other road users. It isn't bright enough to light the way, but that's not really a criticism because it's clearly not designed with that in mind, I just wanted to point that out in the review for anyone wondering. Neat magnetic mechanism for quickly releasing the light to charge it up when you get off the bike, and reattaching when you need it.
Thank you for your feedback.
Stylish cleaver helpful blinker
This light is not meant to illuminate the road in dark, but is very helpful in terms of letting you be seen on the road. Typically with only one traditional headlight mounted on a handlebar, particularly on drop bars, I don't feel it alerts the traffic around me enough, except for the oncoming traffic within a narrower angle. I mounted the Knog Plus Front light on my fork blade facing forward using flash mode, the brightness is very good, it could lights up the front wheel to increase my visibility on the sides, and it's not too bright to distract myself. It is very light, and easy to mount. The design is cleaver so you can clip it on other places, just make sure the clothes/whatever place you are clipping it on is not too thin or would rattle too much, if it feels loose when you clip it on, there is a high chance you might lose it in movement... Build quality and battery life are very decent as well, highly recommended.
Thank you for your feedback.