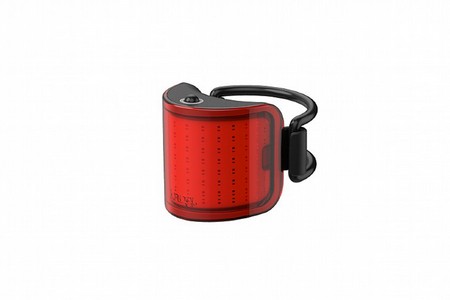 Love the design questionable durability
I've now had for six months. Battery life good, visibility good, design excellent. Unfortunately, after a ride or two in the wet, began to have issues with toggling between settings, and now dead.
Thank you for your feedback.
Cycling Enthusiast
beaverton, oregon
light and bright, but not without issues
i absolutely love the size and brightness of the lil' cobbler - really convenient and easy to use. my only issue with it has been its waterproofness. i'm on my second unit now and every time it gets exposed to rain it collects water inside. the first unit died completely and this second does it's own light show until the water dries out. btd replaced the first one for me and i might need to do the same again with this one.
but it's super when it's dry out )
Thank you for your feedback.
Expensive but worth it
I use this light on the back of my helmet. It's small and lightweight, and securely attaches to its holder. When it's time to charge the light, it easily detaches from the holder (which stays on the helmet), and charges fairly quickly. The light is expensive, but it's bright and durable, and lasts easily for a full day (8 hours) of riding.
Thank you for your feedback.
Cycling Enthusiast
Phoenix
Cycling Enthusiast
Sugar land, Texas