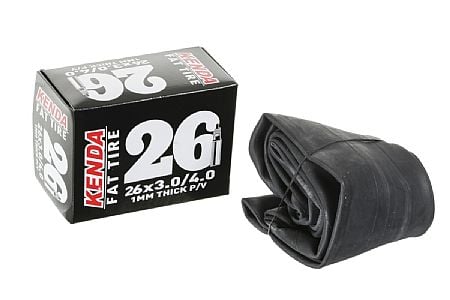 User submitted reviews
Review by Albert52

Solid Tube

Had the tubes in for a few weeks. No problems there looking good.

Thank you for your feedback.
Review by Ditchplains1

Cycling Enthusiast

Lubec, Maine

3 of 3 customers found this review helpful.

High quality butyl fatbike tobe with medium length presta valve

Nice tube for my 45north Dillinger 5.0 studded tires. No worries about leaking tubeless drying Stan's. Yes it weighs a bit more, but completely reliable.

Thank you for your feedback.