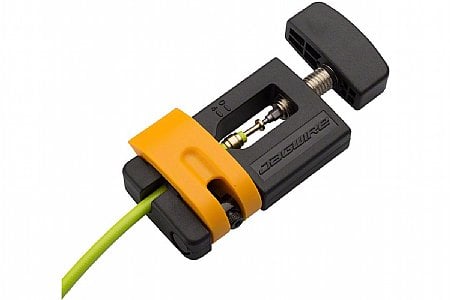 Cycling Enthusiast
Vancouver, WA.
Jagwire Needle Driver Insertion Tool
A little disappointed with this tool. Doesn't work as well as expected. Brake line slips in the clamping area. Does not hold the brake line completely straight if there is a slight curvature in the line. Does not always press the pin straight into the line. Under strictly ideal conditions it does work. Otherwise it can be difficult to get it to work correctly. If you have spare olives and pins and your brake line has some spare length it's not such a big deal. I just don't want to waste those parts because they aren't re-usable after you try them once.
Thank you for your feedback.