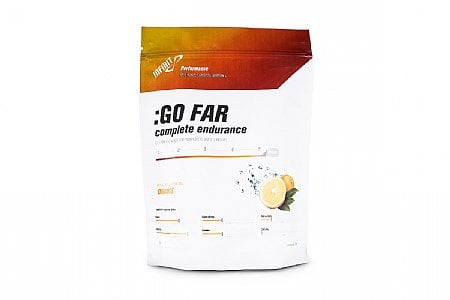 Cycling Enthusiast
Nashua, NH
Works well, taste could be better
Now that I'm getting back into road riding after 20 years and doing long rides, starting to try some boosters like this to help me stay properly hydrated and energized. This has worked well for both aspects in supplementing some energy chews and Honey Stingers. Unlike a lot of the other supplements I've tried, this doesn't cause a lot of burping like a number do. About the biggest issue with it is the taste is middling. The orange doesn't taste very orangy, it's pretty blah to be honest.
Thank you for your feedback.
The best!
This stuff is amazing! I just started using it a little over a month ago, and can't imagine riding anything over 35 miles again without it! I've used it on double centuries, and it makes it so simple to plan without gels, bars, and other products. I never feel hungry, and no longer need salt tablets.
Thank you for your feedback.
Cycling Enthusiast
San Diego, CA