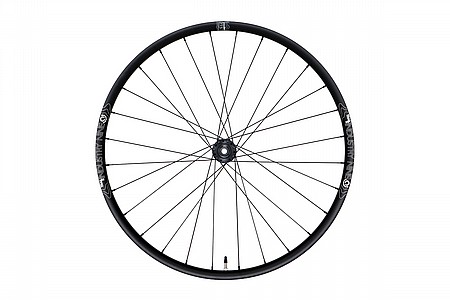 User submitted reviews
Review by AdamW

Cycling Enthusiast

Reno, NV

Disapointed

I like the internal width and the weight, and they come with tubeless tape and valves installed. My Gravelking SK went on (too) easy and set up tubeless with my shop compressor. It was one of the more difficult tubeless installs I've done and even with a shop compressor I had to remove the core. I've gotten out of the habit of removing the core when setting tubeless but these wheels needed the extra push.

They were not true right out of the box and the spoke tension is too loose. I'll need to have them trued by a shop. Also the hubs are already squeaky after one sloppy ride followed by a wash. I'll have to pull the wheels and find out why it's squeaky. The centerlock rotors were a super tight fit, far more than the other wheels I've set up. Perhaps that's a good thing but I've never experienced so much trouble installing rotors.

This is the 5th set of wheels I've either bought or had built over the last decade and the most troubling out of the box. I've had significantly better luck with the Astral wheels I bought from BTD and I'm frustrated I didn't get another Astral set. I wanted to give i9 a chance but wouldn't do it again. This is a $400 wheelset for twice the price. I have 4 bikes I ride regularly and I'm at 4000 miles for the year so I've put plenty of time on plenty of wheelsets and these complaints are not normal and I'm not doing anything wrong.

Thank you for your feedback.