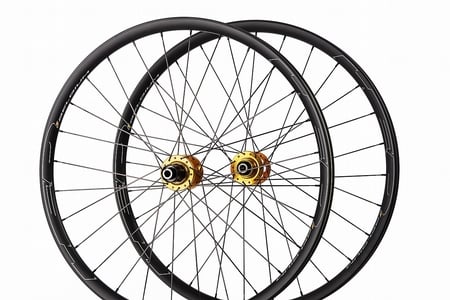 0 of 1 customers found this review helpful.
Very nice wheel set!
Purchased these wheels as a 2nd set for my gravel bike.. so, one set is 700cm- more a road setup. These 650 wheel are set up more for the dirt, running 47mm maxxis knobbies. The tubeless set up was dream easy with the wider rims, they roll great and the performance is really excellent. I like that the chris king hubs can be user serviced. That's a bonus. The only drawback is the rear disc rotor installation. The chris king hub has to be partially disassembled to fit the rotor on the wheel. It also requires a different tool to lock down the larger supplied center lock nut. So factor that in. Otherwise a great set of wheels
Thank you for your feedback.