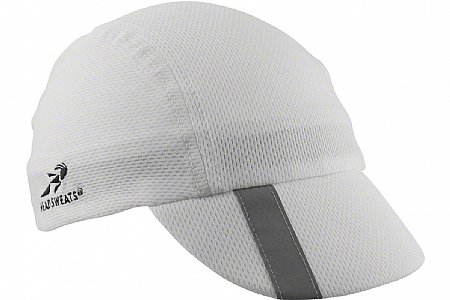 Cycling Enthusiast
East Tennessee
1 of 1 customers found this review helpful.
Great cycling cap!
I highly recommend - the cap looks good, fits well and appears to be well made. The cap definitely wicks sweat away from your head. So far it has held up well with a couple of washings.
Thank you for your feedback.
Cycling Enthusiast
Vancouver, WA
3 of 3 customers found this review helpful.
TOO TIGHT.
I've used Headsweats products many times and have been pleased with there performance. This product is an exception. Not because of performance, which I couldn't rate, but because of fit.
For me, this product's fit is too tight. So, one size doesn't fit all. Be aware. It's might be a great product if your head is smaller but for me, it was too tight. I can't rate it for it's intended purpose because I wore it only a short time and took it off. Haven't used it since.
So, I have no rating as far as its performance but give it a negative rating for fit. I should have tried it on before I bought it. It seems well made so I gave it two stars. If it fits you, it might work very well.
Thank you for your feedback.