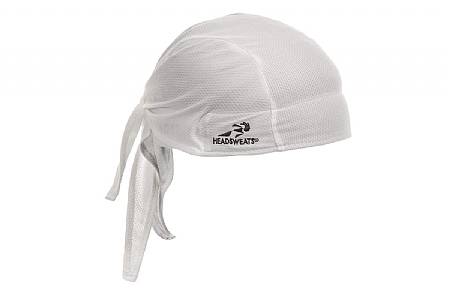 Cycling Enthusiast
Boston, Ma
Love wearing these for running! Keeps the sweat off my face and provides sun protection as well.
Use one of these every time I go running (daily). Protects my bald head from the sun, and keeps the sweat off my face. The elastic in these lasts many years as well, as I've used these headbands for the past decade.
Thank you for your feedback.
Competitive Racer
Maui Hawaii
0 of 1 customers found this review helpful.
Mostly works
I live in a hot and humid climate and value something that will keep sweat from running down my forehead and onto my glasses. Unfortunately, I guess I have a sweaty head, at least when I'm in the middle of a hot ride, and nothing I've tried really works all that well. However, compared to using nothing, this does slow down the drips, it's comfortable to wear and fits under my helmet with no issues. I use it almost daily.
Thank you for your feedback.
Cycling Enthusiast
Philadelphia
Cycling Enthusiast
Davis, CA
Cycling Enthusiast
Vancouver, WA