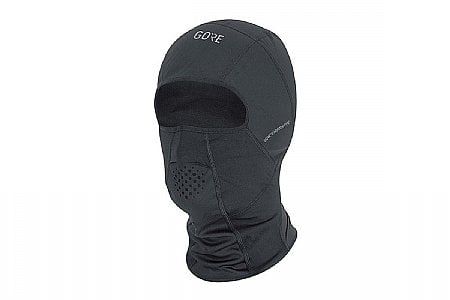 Not a one size fits all garment as advertised
I bought one for my wife who is an avid gearhead like I am and who rides fat bikes in the winter. There was only one size when I bought it, and so I thought it would have enough forgiveness to fit any had with hair. Not so. She found it very uncomfortable and way too tight for her taste. I tried it, and it's okay for the first 20-30 minutes, but then it does get annoying. There is not nearly enough forgiveness in this fabric. A good product, but probably best for a 2 mile walk with the dog.
Thank you for your feedback.
Competitive Racer
Los Angeles
Works Great Better Than Expected
Earlier this year used in the Silver State 508 where the overnight temps dropped into the upper 20's. Having this Balaclava kept me in the race and kept me nice and toasty. I strongly recommend this product as the ultimate accessory for cold weather riding.
Thank you for your feedback.
Daily Commuter
Southwest Idaho
0 of 1 customers found this review helpful.
Really, 41-50 degrees! What do you have for the low teens and single digits?
I was considering whether (weather) to buy this product. Its description does not fit even mild winter weather. What else do you have? I use to wonder why I could not find warm gloves for winter commuting. When I move back to Minnesota after retiring how will you all keep me warm when it's 20 below?
Thank you for your feedback.