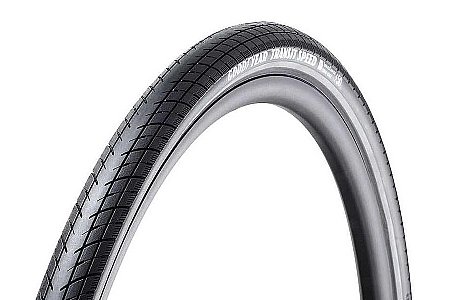 Cycling Enthusiast
Pittsburgh PA
1 of 1 customers found this review helpful.
The tire has been very dependable.
I bike approximately 50 miles a day , 14 miles on crushed limestone 36 miles on pavement. I have not had any problems, parts of the trail are rough and I haven't had any flat tires. I am a 61 year old woman and often bike alone, I appreciate the dependability.
Thank you for your feedback.
Fast, smooth, and quiet
Very satisfied with the Goodyear Transit Speed on my GT Hybrid. A very smooth roller, extremely quiet, and good grip. The reflective sidewall makes a huge difference for night visability. Because I recently installed these tires, I really can't speak of their durability yet. Great job Goodyear.
Thank you for your feedback.