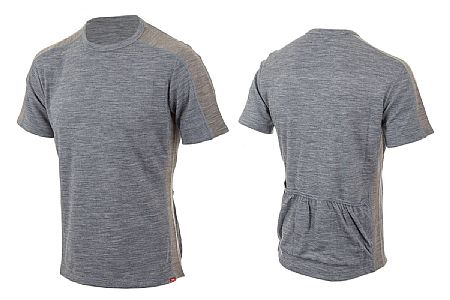 Cycling Enthusiast
Kitchener ON
8 of 8 customers found this review helpful.
A great t-shirt....with pockets!
This crew is perfect for the casual cafe ride or just buzzing around town. The pockets just add to it's usefulness when not riding in full kit. You can't really load down the pockets though as the wool blend fabric seems to sag under too much weight. Also without a size chart on BTD's site or Giro's, I took a bit of a guess as to size and it fits fine...I'm normally a Large in most cycling gear and the Giro Large fits fine.
Thank you for your feedback.