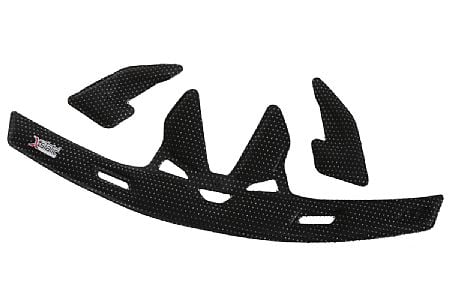 Cycling Enthusiast
Bellingham, WA
Had to buy this because Giro didn't come through with replacement pads, like they said!!
Bought the Giro helmet and 6 months later the headband (front) pad was coming unstuck from it's velcro base. Pretty poor! My first Giro helmet and I am disappointed!! Previously had always had good luck with a cheaper helmet, no problems with the padding.
Thank you for your feedback.
Cycling Enthusiast
bend, or
Cycling Enthusiast
Monterey, CA
Cheap, effective
The giro montaro helmet, although really nice, seems to get gunked up and smelly after a few sweaty riding sessions. Once it got so bad that it began to irritate my skin. You can wash the pads but that only works a few times... best solution is just to replace them. Although these aren't the same color as the pads that came in my original helmet, I don't care. These are perfect for the job.
Thank you for your feedback.
Cycling Enthusiast
Gunnison, CO