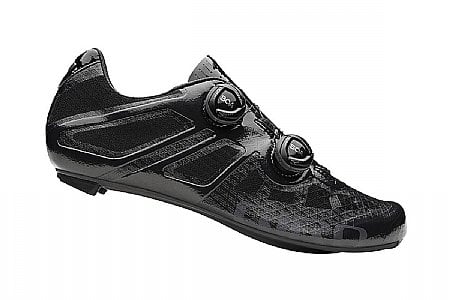 Nice shoe
Very light, high quality, good-looking road shoe. Expensive, but the BTD price was good. My only complaint is that I find myself adjusting the boa tension quite frequently during every ride. It seems the shoe expands or flexes a bit more than other shoes I've owned. Overall the fit is comfortable and doesn't feel unstable under hard effort. I ride 200+ miles a week. Also, I bought white since I thought the flat finish looked much better than the glossy black.
Thank you for your feedback.
Pro level shoes
If the shoe fits ! I've used Giro shoes for several seasons. Why? Because they fit well, which will not be true for everyone. However if the last matches up with your foot profile then they are well worth considering.
The Imperial shoes are light, but rigid. They afford great ventilation and have superior transfer of energy to the pedals.
Thank you for your feedback.