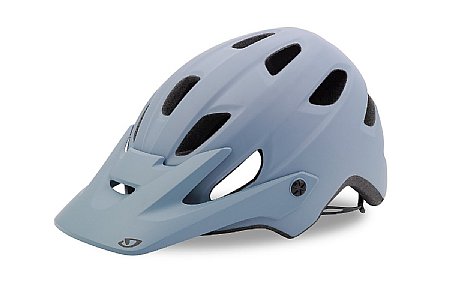 Cycling Enthusiast
North Dakota
Cycling Enthusiast
Denver, co
Casual Cyclist
South Jersey
1 of 1 customers found this review helpful.
Fit great, light full coverage MTB helmet!
Great fitting helmet, previous reviews pointed me in the right direction! I have a fat head and this fits me great! Much better than the road bike helmet I was wearing in the woods. Great back of the head coverage, very lights feels great no quirks at all!
Thank you for your feedback.
Cycling Enthusiast
East Tennessee
Cycling Enthusiast
San Jose, CA
Cycling Enthusiast
Salt Lake City
Decent enough but try before you buy, and it's hot.
Historically, Giro helmets fit me well, but this one always rotates on my skull such that the brow piece encroaches on my eye, forcing constant readjustments. This is because of the shape of the lower rear part of the helmet cutting in more aggressively than my head shape allows. It just doesn't fit my head correctly.
I came from a Giro E2 which was lighter and much cooler. It's still winter in Santa Cruz, but my head is cooking every ride. Another thing I've noticed with fewer vents is that it's much harder to scratch my head. For colder climates, and different shaped heads, it's probably a great choice, but I need to get something else.
Thank you for your feedback.