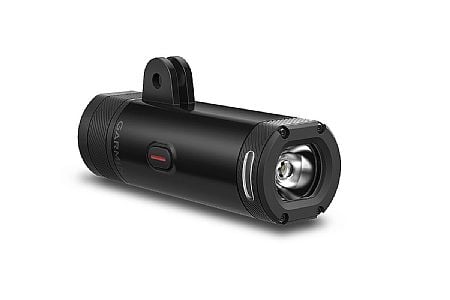 Cycling Enthusiast
Southern Indiana
Excellent light
Easy to attach to the Garmin computer dual mount without taking up space on the handlebars. Also, very easy to turn on andor adjust mode while riding. It has a reasonable operating time before required recharging. It is also water-resistant as I found out when I was caught in a rainstorm. The headlight continued to function properly while my taillight (another brand) was not able to handle the deluge. However, the Varia is more expensive than other headlights of similar wattage.
Thank you for your feedback.
Convenient and bright light
The road bike version of Varia 800 comes with dual holder for garmin gps and light. Easy to assemble and has settings for night riding to bright flashing for daytime. My only complaint and its not against the light so much but the blue tooth is interfering with my garmin 810. Its not supposed to work with the 810 but its causing pauseresume issues as its tryng to connect.
Thank you for your feedback.
Competitive Racer
Newport Beach, CA
Excellent Light - Well Made - Long Battery Life in Flasher Mode
Love the style, mount and workmanship. Mounts on the bottom of my Garmin mount. I used a 1030 in top and it connects to the light. I use the light in flasher mode to be seen during the day by motorists.
Thank you for your feedback.
Cycling Enthusiast
Boston, MA
The mounting and form factor are top notch, as is the integration with Garmin head units.
Only complaint is that battery life seems somewhat less than advertised. I haven't conducted scientific tests, but it seems to need charging more often than I would have thought.
Thank you for your feedback.