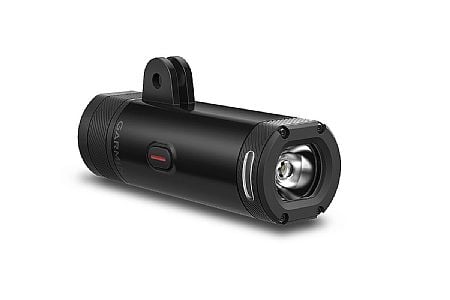 Cycling Enthusiast
Southern Indiana
2 of 2 customers found this review helpful.
Excellent light
Easy to attach to the Garmin computer dual mount without taking up space on the handlebars. Also, very easy to turn on andor adjust mode while riding. It has a reasonable operating time before required recharging. It is also water-resistant as I found out when I was caught in a rainstorm. The headlight continued to function properly while my taillight (another brand) was not able to handle the deluge. However, the Varia is more expensive than other headlights of similar wattage.
Thank you for your feedback.
Competitive Racer
San Francisco Area
3 of 6 customers found this review helpful.
Look elsewhere
On its highest setting you'll be lucky to get 45 mins of light. Probably less. But wait there's more... when you sync the light up to your Garmin cycling computer using the smart technology be prepared to have the cycling computer completely freeze up and require a factory reset. That's right..... you'll need to re-program all your screens, personal data, etc... On the plus side, it looks nice.
Thank you for your feedback.
Cycling Enthusiast
Anchorage, AK
Great light when combined with head unit
I have the light mounted to my helmet using a GoPro system. The light works well and the battery life has been very good. When connected to a Garmin head unit, the light will turn onoff automatically and will get brighter with speed. Light coverage is good for the trails I am riding. I generally have a light on the bars plus this one on the helmet.
Thank you for your feedback.
1 of 1 customers found this review helpful.
Wonderful light
Garmin makes pretty good products and their UT800 is no different. Its bluetooth compatible and you can hook it up to your existing Garmin Edge device for connectivity. Its baytery life is pretty good lasting around a couple of hours on the solid beam section. I have this parked with the Garmin Varia and they work well with one another. Hopefully their next iteration the light will be better.
Thank you for your feedback.
Convenient and bright light
The road bike version of Varia 800 comes with dual holder for garmin gps and light. Easy to assemble and has settings for night riding to bright flashing for daytime. My only complaint and its not against the light so much but the blue tooth is interfering with my garmin 810. Its not supposed to work with the 810 but its causing pauseresume issues as its tryng to connect.
Thank you for your feedback.
Competitive Racer
Newport Beach, CA
Excellent Light - Well Made - Long Battery Life in Flasher Mode
Love the style, mount and workmanship. Mounts on the bottom of my Garmin mount. I used a 1030 in top and it connects to the light. I use the light in flasher mode to be seen during the day by motorists.
Thank you for your feedback.
Cycling Enthusiast
Boston, MA
The mounting and form factor are top notch, as is the integration with Garmin head units.
Only complaint is that battery life seems somewhat less than advertised. I haven't conducted scientific tests, but it seems to need charging more often than I would have thought.
Thank you for your feedback.