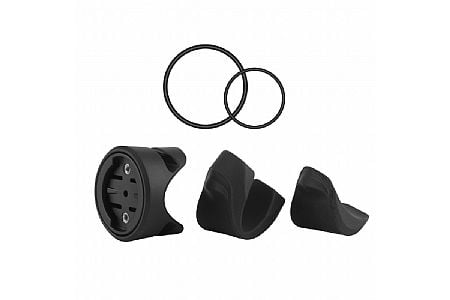 Cycling Enthusiast
FT Lauderdale
Great versatile mount for th Garmin Radar
Allows one to mount the Garmin Radar on a variety of shaped seatposts. I have multiple bikes and it is a needed tool. The Garmin Radar once you have ridden with it...cannot do without. Easily the best safety gadget in the market.
Thank you for your feedback.
Cycling Enthusiast
Ann Arbor, MI
1 of 1 customers found this review helpful.
O-ring broke, nearly lost the Varia
This design really needs to be improved. Relying on a single rubber band to hold the mount in place really isn't enough when it holds something as expensive as a Varia. Other people told me that there is a better, clamp-on, mount and I wish I had known that before I ordered this one.
Thank you for your feedback.
Cycling Enthusiast
El Paso, TX
Adapted for a bag mount
I bought the radar tail light for my wife who does not like to use a mirror. The problem is that she has a short inseam and there is no room to mount anything on the seat post of her bike. Why Garmin thinks everyone has plenty of room to mount things on their seat post is a mystery. I bought this so I could disassemble it and use the the twist mount to create a clip mount that fits on the loop on the back of her seat bag, like most bicycle tail lights. By the way, you can buy a decent tail light, with clip mount, for only a few dollars more than this product.
Thank you for your feedback.
Competitive Racer
Houston, TX
5 of 6 customers found this review helpful.
Eyes in the back of your head!
This product is a total game changer. I really don't know how I ever rode without one. I live in Houston and it can be a bit scary at times getting buzzed on the surrounding country roads. The Varia lets you know when a car is approaching so if you're taking up a full lane, rotating in a paceline, chit-chatting side by side, etc. it allows you to time to make (or not make) a move. The integration with my 520 is perfect and not visually distracting or cumbersome on the screen. You need one!!!!
Thank you for your feedback.