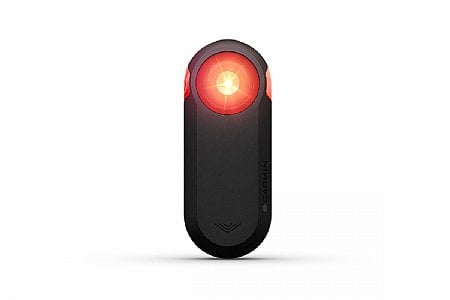 Cycling Enthusiast
South Dakota
1 of 2 customers found this review helpful.
I wont ride without it.
Im 75 with bad hearing and cant wear my hearing aids because of the wind noise. I ride in Spearfish Canyon and there is a lot of traffic at times and loging trucks. It works great and if the are several vehicles behind me it will show each one on the led lights.
My son bought it for me on Fathers Day several year ago and I been using it ever since
I highly recommend it.
Thank you for your feedback.
Cycling Enthusiast
Bonney Lake, WA
4 of 4 customers found this review helpful.
I simply wouldn't ride without it
I have been using the earlier version of Varia Radar 2 for a bit over two years. I have been told by drivers, among them two FedEX drivers, that it is the most effective tail light they have ever seen. It was visible at a distance of more than a mile. It begins flashing as soon as a car comes within the radar range. I ride just about every day and I have never been surprised by a vehicle coming up behind me. My computer beeps and the display of the vehicle or vehicles approaching shows along the right side of my Edge 1030. I can judge the speed and distance of the approaching vehicle from the display. It really is a remarkable piece of equipment, and it sounds like they have made it even better. My unit will start giving me a low battery warning after about 4 hours on a ride. I have never run out of battery, but my rides don't usually last longer than 4 hours. The longer life battery is certainly not a waste. To give some idea of the sensitivity of the radar, I was once standing by the side of the road taking a break when a runner I had passed earlier approached. The computer beeped, and the display showed the runner approaching. That is pretty amazing. Yet, at the same time, when I have ridden with another rider, his presence is not noticed by the radar, only cars approaching us. The stimulus for the radar is something approaching, not something keeping pace with you. Recharge time is about an hour or less. It is, in my opinion, a necessity if you ride on the road. It will pair with most Edge computers and, also, with Wahoo computers.
BikeTiresDirect.com Comments
Very informative review.
Thank you for your feedback.
Cycling Enthusiast
Altanta
1 of 1 customers found this review helpful.
Game Changer - Almost perfect
Safety on the road has always been a concern. As a result I often am twisting my neck to see if there are cars behind. This is especially true when I ride 2 abreast with a friend (I choose to change to single file if I know a car is behind). Yes I have tried every mirror option available (helmet, bike handlebars, etc...) none of them consistently gave me the confidence that I knew what was behind me.
But the Vario does what it says. An audible as well as visual warning, well before I can hear a car coming. It was 100% accurate-I was quite impressed. What happens when 1 car passes you? Well, the noise of the 1st car makes it impossible to be certain if there is another car or now, so you have to turn your neck, which invariably means you sway a bit (even if just a little) in your lane. The Vario addresses this too. The red warning lights stay on if there is a 2nd or 3rd car until all cars have passed-genius.
I am a Wahoo user and it paired just fine with my Elemnt Bolt, full functionality.
Why almost perfect? One of my concerns is the poor driver who may drift out of their lane and hit me (much more of a problem with Cell Phones). My preference would be to have a camera that would show me that a car was getting dangerously close so I could head to the ditch and have some control of the outcome. Radar can't do that. So it is not all I could want but it is a massive improvement.
Had I realized how well it works I would have bought it sooner. Game changer!
BikeTiresDirect.com Comments
Thank you for such a well crafted review.
Thank you for your feedback.