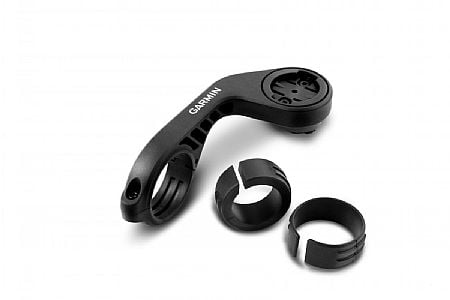 Cycling Enthusiast
Southern Indiana
1 of 1 customers found this review helpful.
A compact solution for a computer & light
I have one of these on each of my 3 bikes which allows me to have one Varia light which I can quickly and easily attach to the one that I choose to ride. It makes for a compact arrangement for both light and computer and the light doesn't take up additional space on the handlebars. One drawback would be if there is no round place on the handlebars to attach the mount such as on some of the one-piece aero handlebarstem combinations.
Thank you for your feedback.
Cycling Enthusiast
Southern Indiana
Compact method of combining computer & light.
This is a good Garmin computer mount that allows quick & easy attachment of a Garmin Varia light underneath the computer. By having these mounts on several bicycles, it allows the use of one light to be available for all of the bikes. The only disadvantage is that lights other than Garmin may not be adaptable.
Thank you for your feedback.