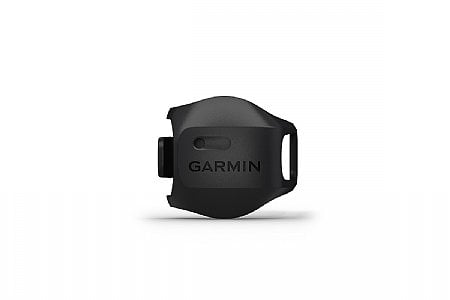 Cycling Enthusiast
North Georgia
1 of 1 customers found this review helpful.
Just not sure what to think.......
I am still confused about this unit and it's function. When all the head units came out tracking distance and speed via GPS, plus showing a pretty accurate map of where I went, I just had to have one. It was explained to me by other riders that I needed to use a speed season as well as it kept the speed data consistent but since using a Garmin head unit and speed sensor combo, I have had nothing but sporadic speed reporting at various times of my rides, been doing it for YEARS, not just recent. The speeds always seemed to be ok but got very erratic at the end of my rides. Since the use of a smart trainer, I have moved the speed sensor to the back wheel but this issue is still there. Have been in contact with Garmin, still am, and it was explained to me that once the speed sensor is paired, GPS speed is no longer used, AT ALL. all of this happens with the old Any sensors and the new and and BY sensors. Hate to say it, but I have resorted to a wired computer and just use the Garmin to get the ride map and data but basically ignore the Garmin speed. That being said does not bode well for any of th he sensors and head units out there. I just can not believe in this day and how long these devices have been out that they cannot be a little bit more accurate. I would be happy to deal with the sporadic data I see during the ride if the units could, after all is said and done, at least tell me what my avg speed was over the distance the unit recorded, but all that data is faulty because of all the sporadic speeds the head units and speed sensor does are instilling. Just tried the brand new Wahoo tri watch and it can't even meet or match Garmin's features. Some company has to get this right. One last thing, we all do not want or need a watch or head unit that has so many viewable screens, then by then instructions etc. I want a unit that tells me accurate travel pace, distance, and records the roads, paved or gravel, that I ride and can feel dive into when I get home. At no time have I ever used my watch or head unit to review or study my ride or run data, I do that at home with either Strava or Connect. Seems they were all better when they first came out and have gotten worse as the prices keep going up as they add more and more features no one can or will use.
Thank you for your feedback.
3 of 3 customers found this review helpful.
Fun little upgrade
Although a little pricey for what it does these days, it is effective and far from an expensive investment.
The unit supports bluetooth, slowly but surely we are getting to the point where everyone will need BT just to be considered for purchase (that day can't arrive soon enough). The device has a memory and will work in concert to keep track of rides for uploads later. This can be hilarious and annoying when you are truing a wheel and the device thinks you went on 10 bike rides of two minutes each...
The argument for a speed sensing device becomes more difficult as phones are more ubiquitous and track via GPS as you ride (granted revolutions of a wheel will likely be more accurate than gps will approximate your path but should be negligible).
Since I'm a data nut, I find it hard to believe there will be a day I don't take this along with me. Originally I purchased the device for a second bike since I can never remember to swap these things.
Ultimately I would (and likely will) buy it again.
Thank you for your feedback.
Cycling Enthusiast
Seattle, WA
0 of 1 customers found this review helpful.
Easily connect to Garmin head unit
I now have three of these on my various bikes. I bought a Velocomp Aeropod which requires a speed sensor. Just got lazy moving the speed sensor to my different bikes. Works well when you go into tunnels and tree cover. Do not experience speed dropouts anymore.
Thank you for your feedback.
Cycling Enthusiast
SE Texas
3 of 3 customers found this review helpful.
Works fine, but readings sometimes bounce around.
I enjoy not having to attach a magnet to a spoke to use this sensor. But speed gets erratic when cycling over bridges and roads with a lot of steel in them. The sensor seems to get confused or sends distorted signals to my Garmin head unit. Some others in our club notice the same thing.
Thank you for your feedback.
Cycling Enthusiast
East Bay
5 of 5 customers found this review helpful.
So far it's working fine.
Provides a more accurate measure of distance and speed if satellite reception is weak, like in an area with lots of tunnels. However, you should do an manual wheel roll-out with a metric tape measure. The sensor basically counts wheel rotations, just like the old wired cyclometers, so it's only as accurate as your wheel roll-out. The Garmin devices will attempt to estimate your wheel diameter for you, but it is wildly inaccurate. Don't trust it.
Thank you for your feedback.
Cycling Enthusiast
Thornton, CO
Cycling Enthusiast
Portland, Oregon
2 of 2 customers found this review helpful.
Solid Update When the Old One Finally Quit
So after ten years or so of pretty hard use, the original speed/cadence sensor that came with my very first Garmin 510 finally gave up the ghost. I bought this one as a replacement. Mounting was a snap. Nothing align; just fasten an elastic band around the hub. It paired effortlessly with my Garmin 1030, and transmits data instantly and accurately. Really, it couldn't be any easier. Didn't need the cadence sensor anymore because I run a Stages power meter that includes a cadence sensor. Good price, fast shipping, easy installation, and flawless operation, even on the crappiest, wettest, coldest winter days. What's not to like?
Thank you for your feedback.
Cycling Enthusiast
Gig harbor, WA
Cycling Enthusiast
Dublin, OH
2 of 2 customers found this review helpful.
Great to improve distance accuracy, especially with mountain bike riding
Garmin GPS head units typically under report distance when riding winding trails with switchbacks. Adding a Garmin Speed Sensor to your bike fixes this issue and provides real distance recorded at the wheel. Highly recommended.
Thank you for your feedback.