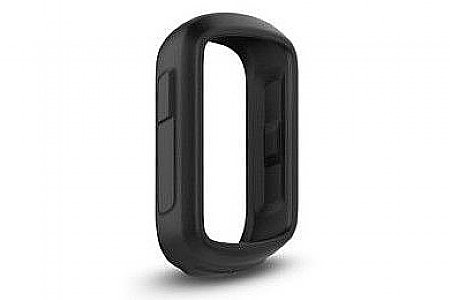 3 of 3 customers found this review helpful.
Fits and protects well but makes pressing buttons sloppy
1) ok fit around case...but not great... such a small unit that it shifts without too much effort and can partially cover screen
2) makes it more difficult to get a good feel for pushing the buttons and shifts while doing so
3) as a protective devices reduces impacts to body and glass pretty well...which is its primary function
Thank you for your feedback.
Competitive Racer
Maui Hawaii
4 of 6 customers found this review helpful.
Worthwhile, maybe
I seemed to regularly drop my old Edge 500 so I figured I'd spend $20 for some extra peace of mind when I sprung for the new Edge 130. The concept is good, and this little piece of rubber probably will provide a bit of protection in the event that you drop it, but it's pretty expensive for what it is. I'm not going to intentionally test it but from the looks of it, it doesn't look like it will make the little computer exactly robust. You are still best off by being careful not to drop the unit. I'm not sorry I bought the 'case' but it seems like Garmin should include this with the unit. Dropping twenty bucks for a little molded bit of rubber just feels a little insulting. By the way, I like the 130, and, to be fair, this fits it perfectly and allows for full operation of the unit. Up to you to decide if you really need it.
Thank you for your feedback.