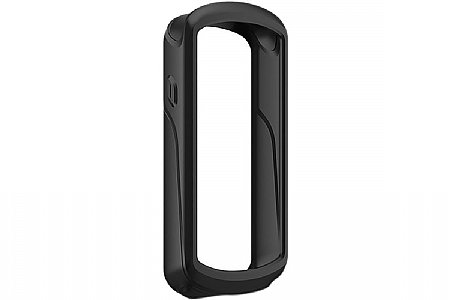 Cheap, easy protection
There's not much to review unfortunately. This is a case, it covers the sides of your computer.
This is a cheap investment for a device that is very expensive (you could buy 3 walmart huffy's at the cost of a 1030 computer). The case protects the sides very well, I've had a couple unplanned tests and fortunately no nicks or bruises to the device, but you would be crazy not to buy a protector for the screen as well.
The case feels nice in the hands, smooth but not slippery.
Next device, I will also buy a Garmin branded case as this one has served me well.
Thank you for your feedback.
Garmin Silicone case for Edge 1030
Very satisfied with the silicone case for my Edge 1030. This is a minimalist case but does provide protection from drops. The silicone case provides good protection from drops and the case provides a firm grip when carrying the Garmin. It also fits easily into pants pocket. Very satisfied with the Garmin Edge 1030 silicone case.
Thank you for your feedback.
Good for me..
I really liked my edge 1000, a couple of problems with the 1030 is it is larger heavier and there is even more white showing, but im riding along minding my business looked down and no edge 1000, turned around and some real nice folks in a Sienna mini van pull up and with smiles handed me my beat up edge 1000, it works fine but it took a bit of a beating.. Would this have saved it? maybe but it is worth the money to me just in case. Plus it got rid of all that white that I did not like..
Thank you for your feedback.
Cycling Enthusiast
Orange County, CA
Cycling Enthusiast
Walnut Creek, CA
1 of 1 customers found this review helpful.
Good protective accessory like an iPhone case but...
Seems kind of expensive for a simple rubber sleeve. I will be glad it's there when the computer gets dropped on the pavement. It doesn't fit snugly and I have retrieved others that fell off.
Thank you for your feedback.