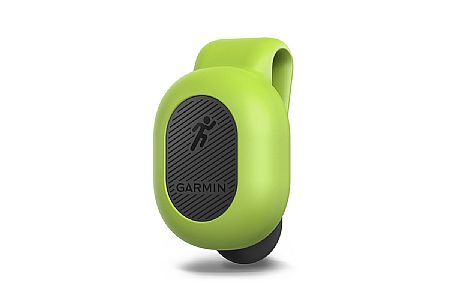 Cycling Enthusiast
Tampa Bat , Florida
running replacement for chest strap
Used to replace a chest strap for summers hot humid weather on runs, it works great. Paired easy to a Garmin 735xt.
I like the feature showing ground contact time for each foot, & the other run features on Garmin.
Still use a chest strap for rides.
Thank you for your feedback.
Competitive Racer
Geneseo, NY
1 of 1 customers found this review helpful.
You can't fix running inefficiencies, if you don't know what they are.
Using this pod has shown me that I use my balance is off and that I favor my left leg, I am now working at using both legs the same. I have also found out just how much I bounce. You can do two things after reviewing your own data, do nothing or fix it. After 3 weeks of using the pod I have become much smoother, I don't notice some of the aches I had before. I would recommend this product if you want to become a more efficient smoother runner.
Thank you for your feedback.
Device works fine but Garmin's app for comparing run dynamics to previous runs is not
Insight into your running dynamics is valuable data to aid with improving form and performance. This device works well with regard to how you performed on a given run (cadence, stride length, leftright balance, vertical oscillation). My disappointment is with Garmin's app. There is no way to compare data from previous runs to demonstrate change or improvements. Again, the device does it's job but I hope Garmin's improves their app.
Thank you for your feedback.
1 of 1 customers found this review helpful.
works well if you dont carry anything
I have used this a number of times and found that it is not as accurate as the chest strap dynamic system. This requires you to wear it on the back middle of your shorts. If you have any shorts that have a pockets in the back the sensor accuracy is thrown off when you carry gels or a phoneipod. The weight of the item in your pocket makes the Garmin Pod bounce more than if there is nothing in the pocket. It also cant be worn if you are using a hydration belt because it would be under the belt. It did work well at the track because I didn't have anything in my pockets. I owned the chest strap version and found the information very helpful.
Thank you for your feedback.