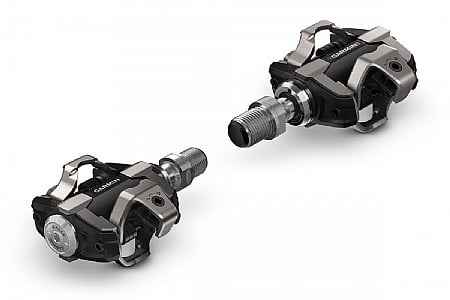 Competitive Racer
Katy, Tx
Non power side squeaky
Great price for power. Unfortunately I cannot get the non power side to stop squeaking. Started day one. I�ve eliminated all other potential culprits and have tried greasing, lubing and properly torquing to the right Nm setting to no avail.
Thank you for your feedback.
Cycling Enthusiast
Virginia Beach, Virginia
1 of 1 customers found this review helpful.
Work as promised & easy connect to Garmin.
Of course, easy to mount. Mated almost instantly to Garmin Edge, using instr. book first time; now, just connects each ride no issue. (Unlike some crank power meters we've had.) Like the idea of not having to charge all the time, but uses rel. long lasting, not too expensive disposable batteries. No long term testing, but a winner so far! And, don't forget: if you have more than one bike, it is pretty easy to swap your pedals onto the one you are riding that day. Most trouble free power meter of any we've had so far.
Thank you for your feedback.