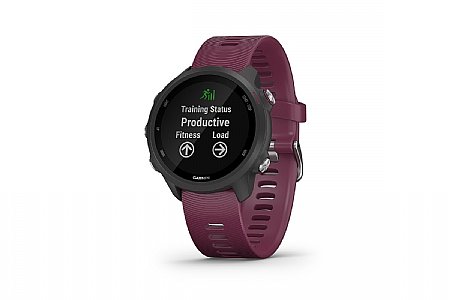 Does A Lot
I got the 245 for running. It quickly connects to satellites/bluetooth and I have found the distance accuracy to be quite good along with information on VO2 max and training effect. I use it with the Garmin Connect app. Then I started to wear the watch to track my sleep and found that helpful (surprisingly measuring my sleep helped me sleep better) so I began to wear the watch all the time. The other smart features, connecting to my iPhone and letting me see texts and alerts, tracking steps, recording my blood oxygen, resting HR, etc. are all nice information to have. The battery life is also good, probably 4 days and it charges quickly.
Thank you for your feedback.
Good watch but I returned it
This watch, the 2nd of 2 Garmin watches I briefly owned, did not record distance accurately. I returned both of them because of this, and was beginning to think it was me. But my 3rd Garmin watch works fine. And by the way, BTD is a fantastic company to do business with. We PAC tour riders love them!
Thank you for your feedback.