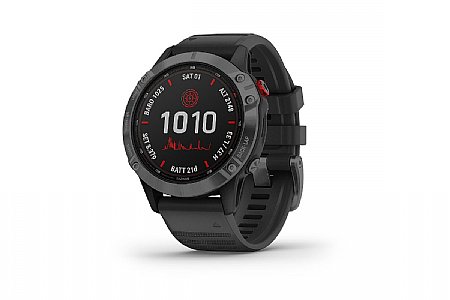 Cycling Enthusiast
SW Florida
Great piece of equipment
I�m more than pleased with this watch. Intuitive, fairly simple design gets it working right out of the box. I discover new features and uses every day that only enhance the experience. Using the oximeter and HRM constantly, I get a solid 6+ days without a charge; solar charging extends a bit although doesn�t seem to be enough for extra days even with substantial outdoor wear. Bluetooth and app synching work great.
Would highly recommend.
Thank you for your feedback.
Cycling Enthusiast
Oxnard, California
1 of 1 customers found this review helpful.
really nice watch that seems to do almost everything.
iI wear the watch all the time. I use it along with Garmin Connect. Allows me to know all the particulars, distance speed, elevation, HR, etc.
Thank you for your feedback.