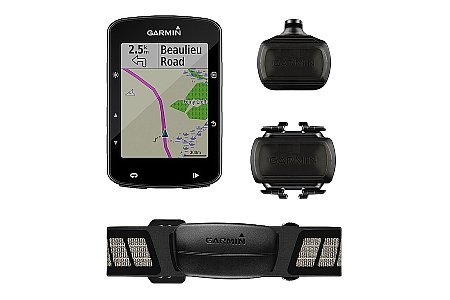 Cycling Enthusiast
new jersey
0 of 1 customers found this review helpful.
New IS Better! Happy Edge 520 PLUS owner
The 520 Plus replaced my aging Edge 705. The new one is leaps and bounds better than the old one. More features, easier to use, smaller, lighter, etc. The navigation is nifty (I used the go back to start feature more than once while riding unfamiliar routes on a vacation, nice to have those Hansel & Gretel breadcrumbs). I gave this a value rating of A Steal primarily because BikeTiresDirect had a sale AND I had banked some Gold points. Otherwise, I might have rated it as good in terms of value.
My only gripe so far is that the unit seems to have trouble pair with my sensors ONLY when I ride indoors on trainer. Odd since the unit pairs almost instantly with the same bike and sensors outdoors. Maybe my basement is a Faraday cage? Otherwise, the 520 has more features than I need. I only wish Garmin would make the batteries user replaceable (instead of needing to send them the unit for new batteries) as I will hate to be without it when the time comes.
Thank you for your feedback.
Cycling Enthusiast
n Michigan
2 of 3 customers found this review helpful.
Nice, improved version.
This new 520 model is great.I prefer the buttons to a touch screen and the new mapping is very nice.
Battery life seems a better also.
I wish Garmin would introduce an easy way to create and load custom maps though.
Thank you for your feedback.