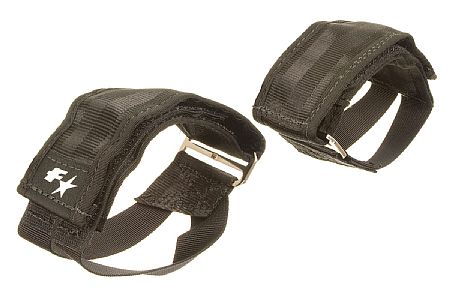 Daily Commuter
South Florida
Easy to use, dependable, well made
The velcro is strong and holds the straps well. The design is simple and effective. Absolutely love the straps, the way they maintain their shape lets you strap in while pedaling with ease. Only downside is if you have smaller feet like I do, they will run a little bit big and not completely hug your shoes, so you don't feel fully strapped in. Regardless, these are pretty solid.
Thank you for your feedback.
Casual Cyclist
northern Arkansas
Cycling Enthusiast
Portland, maine
2 of 2 customers found this review helpful.
These straps work well
I use these with fixation pedals to cruise without SPD. They are really functional and relatively easy to get into, but the foot is much farther forward than an spd or even toe clip (which i despise), but i'm still getting used to them. They are stiff enough to stay open for entry and locking up the rear tire feels solid, but takes some getting used to as well. i feel like i have yet to get them fully dialed and different shoes require different adjustment, but this is simple. I am an SPD guy though so to me nothing compares to that connection and foot placement.
Thank you for your feedback.