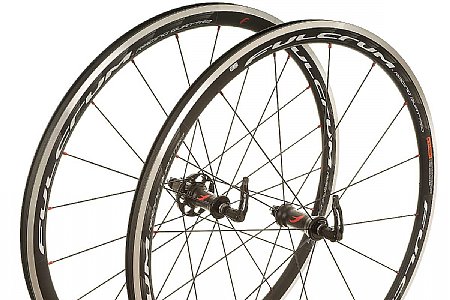 Cycling Enthusiast
California
4 of 5 customers found this review helpful.
Feeling the Music? Feeling the Speed? Keeping your pocket book healthy.
These can be a nice upgrade option from a stock wheelset. Not completely feather-weight but a way to shave off some grams and look more Areo.
A word of caution though, chances are you are a lightweight rider (just 16 spokes for the front wheel) and any sort of cross wind, you will feel that kind of force. I'm only 130 lbs (59kg) and descending with a strong crosswind is unnerving. I would not recommend the front wheel if you are concerned about your handling with the wind.
That said, these roll effortless compared to a cheap set of stock wheels.
Thank you for your feedback.