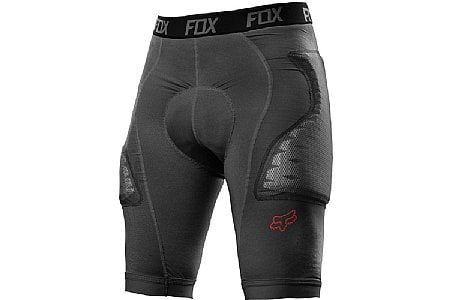 Cycling Enthusiast
La Verne, CA
Great Product
Although I haven't tested these with as fall, I have worn them for several months, I own three pairs. The "chamois" is thick and does a great job of keeping the bottom from feeling sore after a couple of hours in the saddle. Might feel too thick if you're shuttling all day and don't put in a lot of saddle time. Quality is solid, no issues with seams, the thighs stays down with the non slip material very well. I will be purchasing another pair or two.
Thank you for your feedback.
Comfortable and not too bulky
I bought these because the chamois pad in my Zoic liners just weren't cutting it as I increased my miles on the mtb. I figured even if these were made for racing, Fox would still do a better job at a mtb chamois. So far I've been impressed. The padding isn't bulky or even noticeable and I haven't experienced hot spots during longer spells in the saddle. Haven't crashed with them (yet) so I can't speak to how protective they are, but they seem like they'll be ready. Good luck fitting them in a drawer though, they don't fold due to the padding.
Thank you for your feedback.
Cycling Enthusiast
Anchorage, AK
2 of 2 customers found this review helpful.
Nice to have a bit of protection on the local trails
The chamois is oddly large in the front but I forget about after a couple of minutes. The shorts are comfortable and fit under my MTB shorts without issues. I like the extra protection they provide without a lot of bulk. Temperature wise they are comfortable as well.
Thank you for your feedback.