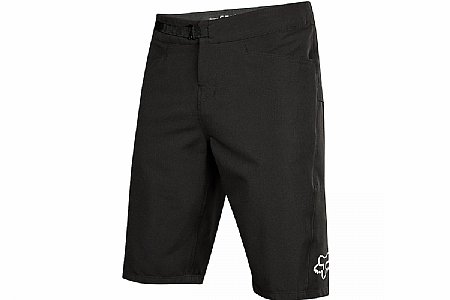 Cycling Enthusiast
Pittsburgh
Great MTB shorts
I actually bought these shorts to be a nice looking casual pair of shorts to wear on a 35 mile bike ride through Tuscany that would include stopping at wineries. They are really nice looking shorts and worked well for that. Onto what they are 'actually' made for these are made of really quality materials. They are a bit heavier than my other mtb shorts, but I think they will hold up much longer due to the heavier duty materials. Even with some thickness to them they still have a bit of stretch that makes them comfortable to ride in. The chamios is average, but nice they were included. Length is good enough to comfortably wear knee pads and look good. The beltadjustable waist is a bit different than any others I've had, sort of difficult to latch but it holds better than any others. Worn these a few times on the trails and no traceable wear, so I'd say they are good.
Thank you for your feedback.
Cycling Enthusiast
Arlington, VA
1 of 1 customers found this review helpful.
Good fitting and good-looking shorts with the zippered pocket a little small.
I love Fox shorts because the sizing is usually spot on and they fit well, look good, and have lots of pockets. Fox almost got this year's model wrong though with the zippered pocket being a tad small. I can barely get my cell phone in (Galaxy S6 with a slim case), and I imagine some phones wouldn't fit. The rear pocket with a fold is larger but does not zip so I would worry about a cell phone working its way out on a ride. Only caveat for these though, they feel and look good.
Thank you for your feedback.