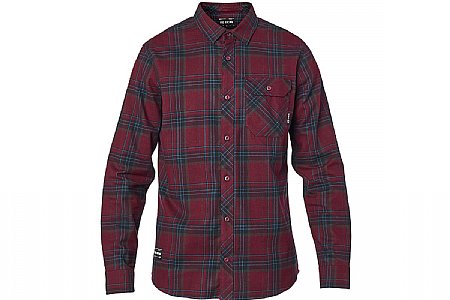 Cycling Enthusiast
Central NJ
1 of 1 customers found this review helpful.
A simple shirt that works.
This flannel works well for me from 40-65 degree temps. There aren't any bells or whistles, but the fit is excellent for cycling. I'm 165 pounds at 6'1 and there's enough room to move but not billow out. The sleeves are long enough to cover all the way to my wrists when stretched out. The single front chest pocket is nice, although another pocket in the back or even the side would have been even better. You can get flannel shirts for $ from Sears, but the cut on this is perfect for bike riding positions and you get the Fox name. It's also pretty durable. I had one fast sliding wipe-out in the dirt and the shirt didn't get a mark on it.
Thank you for your feedback.