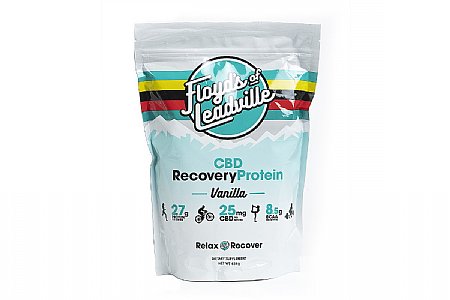 Cycling Enthusiast
Washington State
3 of 3 customers found this review helpful.
Good stuff - worth trying.
First, taste and texture is pretty good. I use a shaker cup and add some vanilla to make it more palpable - but it blends up pretty good and tastes OK. I'm not sure I perceive being less sore after workouts but my sense is that the CBD does have a mild calming effect which is helpful after long rides. The ingredients are quality. Definitely helps with overeating after long rides as it is filling and provides lasting protein release as advertised. I tend to use a few different recovery drinks and rotate based on different variables - this is the one I use after long work outs when I want to, and have the time to chill afterwards. Overall I liked it and would say its worth a try for those using recovery products.
Thank you for your feedback.
Daily Commuter
Seattle, WA
Cycling Enthusiast
Washington State
Has become my preferred post-work out, recovery drink.
I reviewed this product before and was concerned about the consistency but that seems to have been improved. I find this to be the best of the similar products I have tried: easy on the stomach, effective, and just a bit relaxing after a long ride.
Thank you for your feedback.