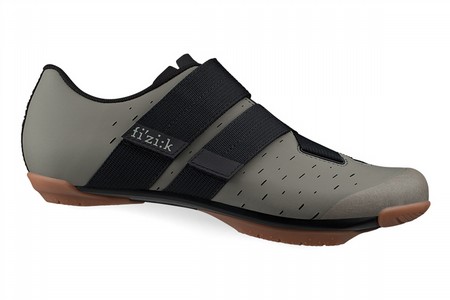 True sizing, good fit, light weight.
Bought shoe as it looked good. Quality built and sized true. Comfortable during entire first ride. Velcro closure stays snug and provides easy on-off. Very lightweight but provides firm base with pedal. Favorably priced and it appears as though they should last for many miles.
Thank you for your feedback.
Cycling Enthusiast
New England
Good for Gravel and Errands
I use these on a gravel bike, mostly on rail trails but sometimes on fire roads and ATV trails. They work well because I can snug them tight and they do not hold much mud or dirt on the bottom. I can walk in them but I would want something with a more snug fit and more aggressive tread for cross or gravel racing. The straps are good Velcro, not the cheap kind that barely stays in place.
Thank you for your feedback.
Cycling Enthusiast
Portland
2 of 2 customers found this review helpful.
Great shoe for using Eggbeater pedals on a road bike.
Really like the fit and look of this shoe. Mostly ride on the road using eggbeater pedals but didn't want to use bulky looking mountain bike shoes. This is the best compromise. Plenty stiff and work great with the pedals. Bought a pair of 43.5 that were on super cheap clearance price(not returnable) and a 44 new just in case sizing was off. Both sizes fit well so I'm keeping both.
Thank you for your feedback.