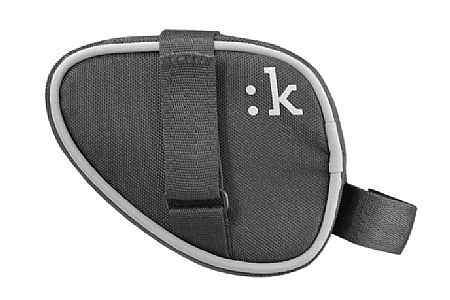 Cycling Enthusiast
Thousand Oaks, CA.
Cycling Enthusiast
San Jose
1 of 1 customers found this review helpful.
Size is right, reliability is horrible
I really like how hit snag fit neatly under my Fizik Arione K1 saddle. It also holds a lot of stuff (3 CO2 cartridges, one tube, rim tool, small patch kit). What I don't like about it is the zipper, which failed after 1 year (perhaps less, I'd have to check my purchase history on BTD). For a bag that sits under the saddle, one would expect that a little bit of water and road grime would not render the bag useless. I essentially had to pull it apart after the zipper failed so I could get the stuff out to change a flat. I will not buy another Fizik bag.
Thank you for your feedback.