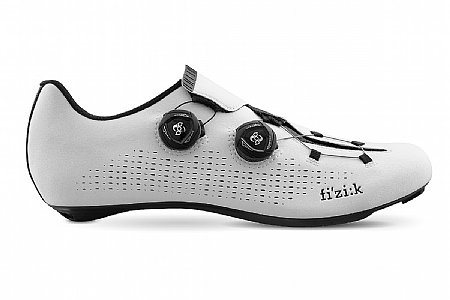 Cycling Enthusiast
Southern Indiana
1 of 1 customers found this review helpful.
Excellent Shoe!
The Fizik R1is an excellent shoe-it is good looking, easy to enterexit, easy to adjust on the ride, and comfortable. It was also an excellent purchase as I bought them from BTD while on a Gold Express Deal. I also like that the heel plug is replaceable which will certainly extend the life of the shoe.
Thank you for your feedback.