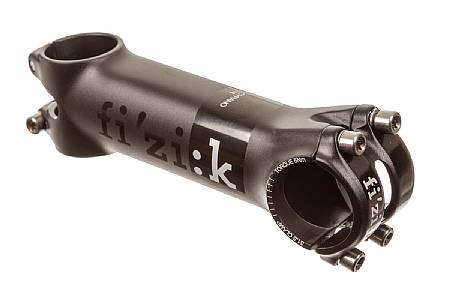 Cycling Enthusiast
Seattle
2 of 3 customers found this review helpful.
sure it's just a stem
But look at it! as with everything Fizik makes it is a beautiful design, light and stiff. The R1 has Titanium bolts while a slight weight advantage the beauty is it will never get any rust or strip out. The only issue for some might be that the bolts are a star head instead of a standard hex. I would recommend nothing higher than 7 NM as I have heard of people stripping the internal threads and 7 is plenty.
Thank you for your feedback.