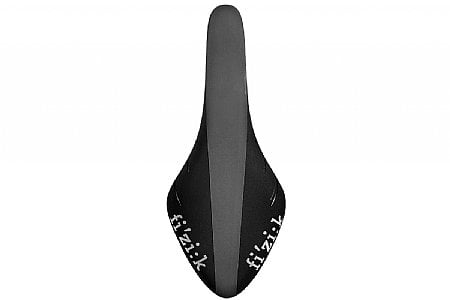 Cycling Enthusiast
Charlotte, NC
Even pressure achieved
5 STARS!!!!
I started using this saddle on one of my bikes to try a saddle that has even contact. Since I started riding a few years back, I always had a saddle with a slot in it but still always had discomfort. I heard people talk about even contact being more efficient. So this was my first saddle trying that out. Since swapping to this I had to get another one for my criterium bike also. It just feels like the pressure is even...in other words, less pressure points. I would definitely give this a try if you've been using saddles with openings in them. You'll be surprised.
Thank you for your feedback.
Competitive Racer
Maryland
1 of 2 customers found this review helpful.
Comfortable and lightweight
The Arione allows me to move around in different positions more easily than other saddles I've used. The shape felt a little awkward at first, but I grew accustomed to it after a couple weeks and don't notice the difference anymore. I've done many rides in the 50-100 mile range on this saddle and have no complaints. I was also pleasantly surprised that the Arione's actual weight on my scale-200g-was exactly as advertised.
Thank you for your feedback.
Cycling Enthusiast
N.. Michigan
1 of 1 customers found this review helpful.
Well made race saddle.
My 3 stars is only because it didn't fit me. The Arione R3 is a quality saddle, and very light for one with-out using carbon rails.
I don't think Fizik's fitting guide is worth following though.
I am going to try the Antares from BTD,(good prices and quality bike stuff).
Thank you for your feedback.
Cycling Enthusiast
Rehoboth Beach, DE
The saddle was normal Fizik quality and design, for me I had to return and try an EVO seat due to the pain
The product functioned perfectly and was easy to adjust. For me it did not eliminate the man pain from cycling saddles. Western with their awesome return policy is allowing me to return and purchase another saddle which will be Antares R1 Versus EVO.
Thank you for your feedback.