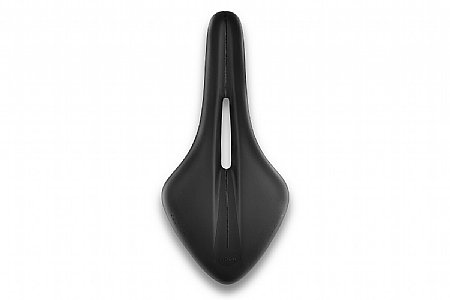 Cycling Enthusiast
Atlanta, GA
Mostly Satisfied Clydesdale Rider
I actually bought this saddle for a friend who's a heavier cyclist (about 250 lbs) but happens to be very flexible. He stated that that he while he liked the seat overall, he wishes the relief channel was a bit wider. It replaced an Aliante Open saddle that came with his bike.
Thank you for your feedback.
Cycling Enthusiast
SE United States
3 of 3 customers found this review helpful.
A Welcome Improvement over the Versus X Model
This is my fourth model Fizik Arione saddle. The original and Versus worked great but the Versus X for me had too wide a center channel with too little contact surface area upon which to comfortably sit. The result of prolonged sitting on the Versus X caused irritation (hot spots) in the reduced contact areas. The R3 Open eliminated this issue by having a smaller pressure relief center channel, and I opted for the Large size (142 mm compared to 130 for the standard Arione). These two changes solved the comfort issues and eliminated the hot spots.
Thank you for your feedback.