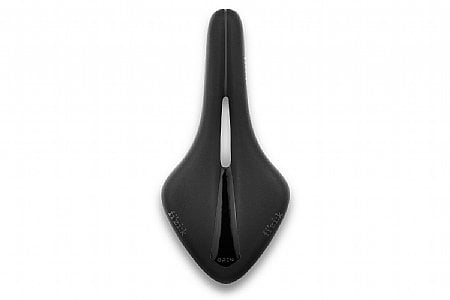 User submitted reviews
Review by Anonymous

Competitive Racer

South Texas

Another High Quality Fizik Product

As with every Fizik product I have purchased including saddles, shoes, handlebars,stems I have found the quality and design top notch. I guess that is why I keep buying their products. The stuff they sell is a bit on the pricey side but I have never been disappointed. This saddle was a bit of an experiment for me. I have used the standard Arione R1 and Arione R whatever (the one with the standard rails) for over 10 years. I thought I might give this one with the hole in it a try. I am not ready to replace my regular one with this model. I still like the originals better. Not that I dont like this new one, but I just feel a bit more comfortable on the original. It could be the tens of thousands of miles on the standard one. With more miles on the R1 Open I could change my mind but that is where I am after a couple of thousand miles on it now. Good news is I have not taken it off.

Thank you for your feedback.
Review by James

Competitive Racer

Camarilo, CA

Comfortable Light and Agressive

Really pleased with this saddle. My old favorite was overdue to be replaced. I did some research and the Fizik Arione R1 Open kept coming to the top of the list. Zero break in required. Put it on and started riding. BTD had the best price! Really happy with this purchase.

Thank you for your feedback.
Review by Mike W.

Competitive Racer

Maryland

Looks great, well built, but ultimately not very comfortable

Saddles are very individualistic, but for me (a long time Arione user) this saddle was not very comfortable. The cutout, which should relieve pressure, instead simply create excessive pressure on the ridges around the cutout. Went back to the Arione with a normal chanel cut into it.

Thank you for your feedback.