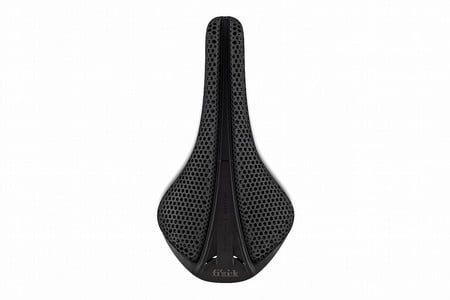 Cycling Enthusiast
Chicago, IL
Fizik fan - not disappointed
I bought this in the throes of winter training for an upcoming Gran Fondo and my trusty Fizik Antares R1, was just feeling a little too stiff anymore. While it may be ok on the road, it is several years old and decided it was time for an update. I generally wait a version or two before jumping into a new product. Knowing Fizik, I thought it would be worth the risk. There is a little break in time required but not much. Makes my 4+ hour endurance trainer sessions more tolerable. Initially, it is a bit tacky feeling and you cannot slide on it like a traditional saddle - a little frustrating. After a couple months of use, it is burnishing a bit, so smoother and more ability to shift weight as needed.
Cannot wait to get out on the road with this.
Thank you for your feedback.
Cycling Enthusiast
Phoenix
2 of 2 customers found this review helpful.
Amazingly comfortable seat
It took awhile (6 months) to get this seat due to back order but given the times I'll give them a pass. Only mention it so buyers are aware, not BTD fault..
The seat quite frankly is well worth the wait. Well built and very high quality. The 3D print is flawless. Immediately comfortable, so much so I forgot all about it, as it should be.
I've ridden on it 150-200 miles per week for a couple of months and still love it. No flat spots or compression issues at all, it gives in the right spots and is firm where it needs to be. I find myself shifting fore and aft a lot less and remain in a comfortable "sweet spot" more.
The carbon rails were a bit "creaky" for about a week, then settled in and are quiet now. (definitely use a torque wrench for your installation)
This seat is expensive so I highly recommend BTD for best cost, LOL I used my points that I've been hoarding to lessen the pain of purchase. Nonetheless nothing on the bike can improve your comfort like a good seat so for me it was worth it!
Thank you for your feedback.