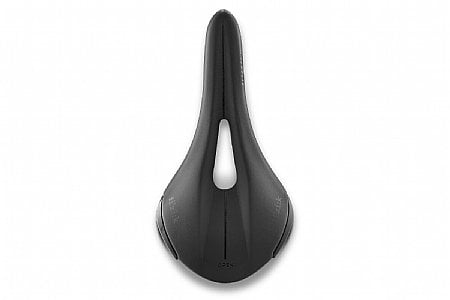 Cycling Enthusiast
Northern California
Awesome saddle...comfortable...light
Being less than flexible, the slightly tilted-forward back of the Aliante helps me keep better riding position. The open channel is a great help for riding comfort. The great, firm padding helps comfort on long rides and rough roads. Awesome saddle! I bought the same Aliante Open, but R1, for my other bike.
Thank you for your feedback.
Super nice
First saddle that did not kill my back. After a heavy ride my lower back would just kill me. When i was at my LBS they told me that it could be my saddle. So went online and found it here for a really good deal. This saddle is made for people who has stiff hips. I put to the test with a hard ride and felt great after.
Thank you for your feedback.
Cycling Enthusiast
Corona CA
1 of 1 customers found this review helpful.
Quality Saddle, but just not my fit
Quality saddle, but just not my fit. Saddle side to side shape is very sloping and did not support my sit bones and put too much pressure on perennial tissue.
Thank you for your feedback.
Cycling Enthusiast
Seattle, WA
High Quality saddle
I was coming off a relatively wide Selle saddle that was pretty cushy. I wanted a narrower profile both on the seat bones area and through the forward part of the saddle (mid to nose). This fit the bill on both counts. The padding is firm without compressing to create a solid seating area. It provides a platform feel that is stable and supportive. The channel, a feature I always have on saddles, worked as expected. The relative narrowness toward the front was appropriate for a big leg rider like me. The manufacturingfinish is excellent. Saddles are notoriously personal in fit, I can only say that this quality saddle provides a firm (not uncomfortable) surface and a taper that fits my physique.
Thank you for your feedback.