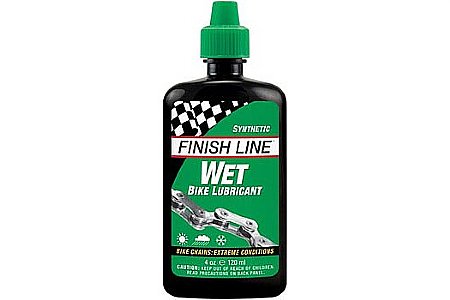 Sticking with Tri-Flow
I prefer wet lube to dry and have used Tri-Flow for the past 30-years. I decided to try something else for some odd reason... maybe they were out when I ordered? If you like a sticky mess then go for it. All it did for me was attract dirt and clog up my pulleys. It is thick and it does repel water and it is long lasting and you don't need to apply as often as Tri-Flow, but to me the benefits are far outweighed by how long it just took me to clean my chain, cassette, chain-ring and pulleys. Would not use again.
Thank you for your feedback.
Competitive Racer
oklahoma
3 of 4 customers found this review helpful.
keeps the chain quiet
my only use is on a road bike in nice weather, but it keeps the chain quieter than Finish Line's combined cleaner-lubricant (the blue bottle). It is very thick and if not cleaned regularly will get pretty dirty
Thank you for your feedback.
Daily Commuter
Philadelphia, PA
Cycling Enthusiast
Big Island Hawaii
Competitive Racer
Portland, OR